Living values ​​- leading markets
Our long-standing and quality-trained employees are the most valuable pillar of our company. We are only able to produce such high-quality ampoules through the high level of commitment and full identification with PHARMA GLAS.
In order to meet our high quality standards, we rely on a fast response time. For this reason, we at PHARMA GLAS attach great importance to flat hierarchies and a family atmosphere. They enable us to keep our information channels short. We communicate both within the company and with our partners on an equal footing. Having us as a partner at your side means efficient, highly professional and very individual advice for you.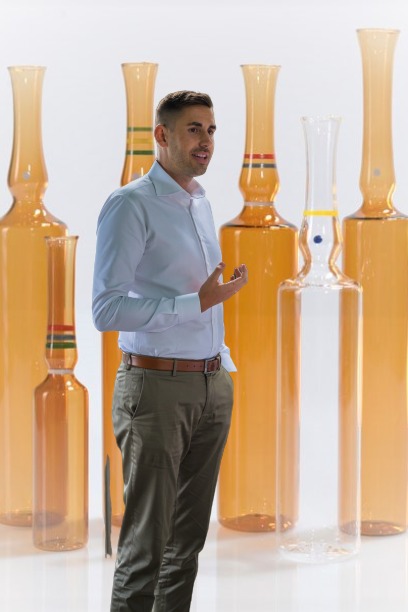 Ing. Manuel Schindele – CEO
Mission
The fact that PHARMA GLAS manufactures high-quality ampoules "Made in Austria" has nothing to do with coincidence, but with the fact that we have been making our profession a calling for over 70 years. Thanks to our wealth of experience, a high level of technical expertise and tireless passion, we offer tailor-made solutions as a partner at your side.
Vision 2029
We are the niche market leader for ampoules for primary packaging in the pharmaceutical and cosmetics industries.