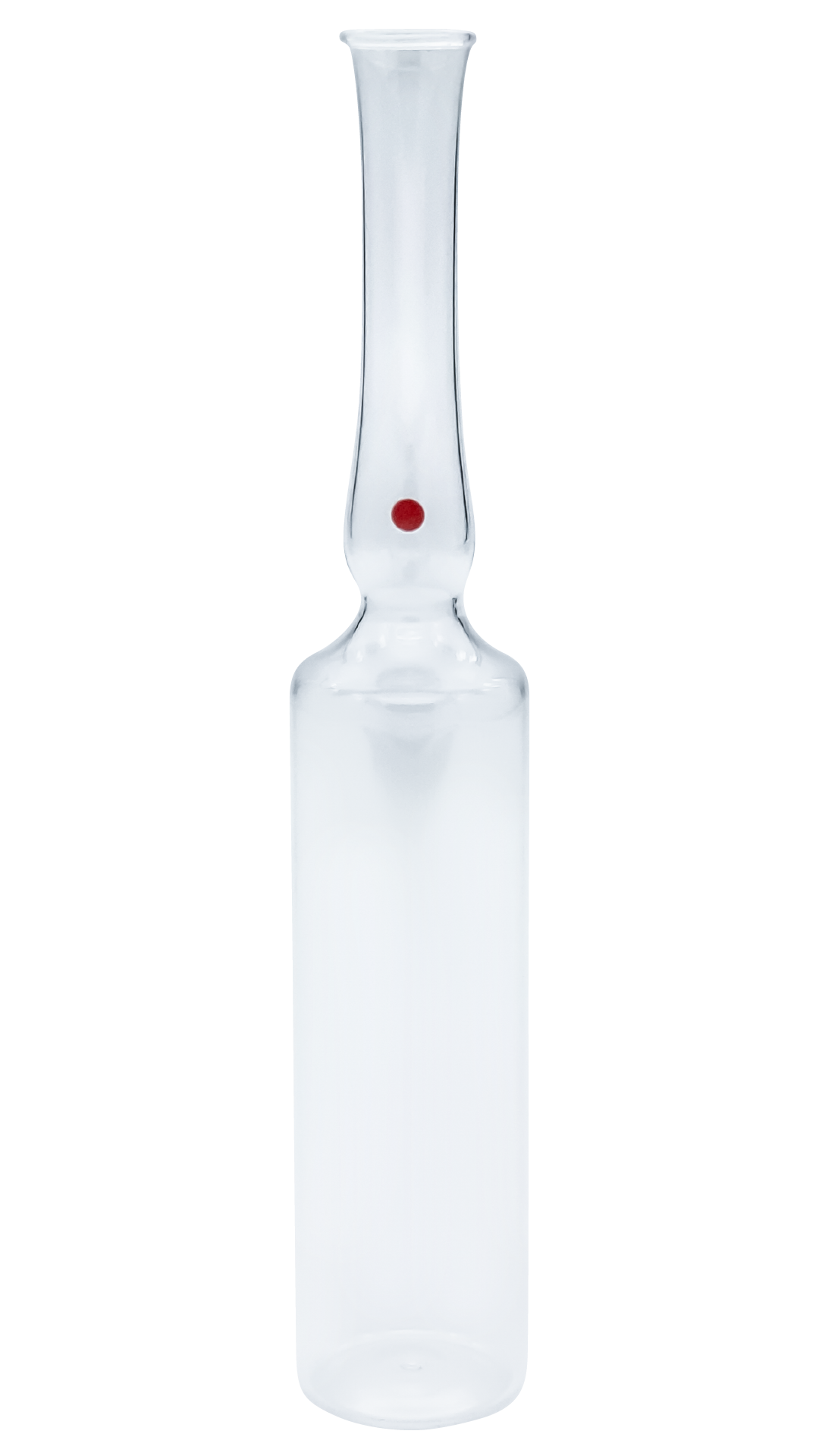 Glass ampoule Type B
The PHARMA GLAS skewer ampoule (form B) made of borosilicate glass 1st hydrolytic class (type 1) is available in volumes from 1 ml up to and including 25 ml in clear or amber glass. Special formats are possible on request.
You decide whether the breaker ring or OPC (One-Point-Cut) is the ideal breaker system for your PHARMA GLAS ampoule.
Up to 3 different colored code rings, monochrome or multicolored ceramic screen printing are available as finishing options.
Dimensions according to EN ISO 9187-1